Children cherish a lot of excitement about their birthdays, whether it is 5th or 10th. They love to get many birthday gifts that they adore and wish for. Besides cake cutting and gift, entertainment is also a part of such days, about which you should think of as a parent. It will make this day more special and enjoyable to your kid and the guest as well. What about organizing a Puppet Show! A lot of people confirm that it is a great idea for children's birthday party. Puppet masters can choose stories according to the age of kiddos present at the party. Here are why you can consider a puppet show for a birthday party throughout the upcoming passages.
Why the puppet show is a great addition to a birthday?
There are some secret reasons for arranging a puppet show as child entertainment on the birthday of your child. Take a look at the passages below.
· It may be a surprise to your kid
If you arrange a puppet show without informing your child, then it would be a surprise to her or him. Whatever the age is, individual love surprises than anything else. And on the contrary, as the surprise is a puppet show, it will bring entertainment, which children always love. For this reason, you can arrange a puppet show for the birthday party.
· Memorable one birthday
Generally, birthday parties go through making guests comfortable, waiting for all children, cake cutting, gifting, and dinner. Most of the people forget about the entertainment part. But when you bring the entertainment through a puppet show, your kid will remember it for a long time, and it will the memorable birthday in his or her life.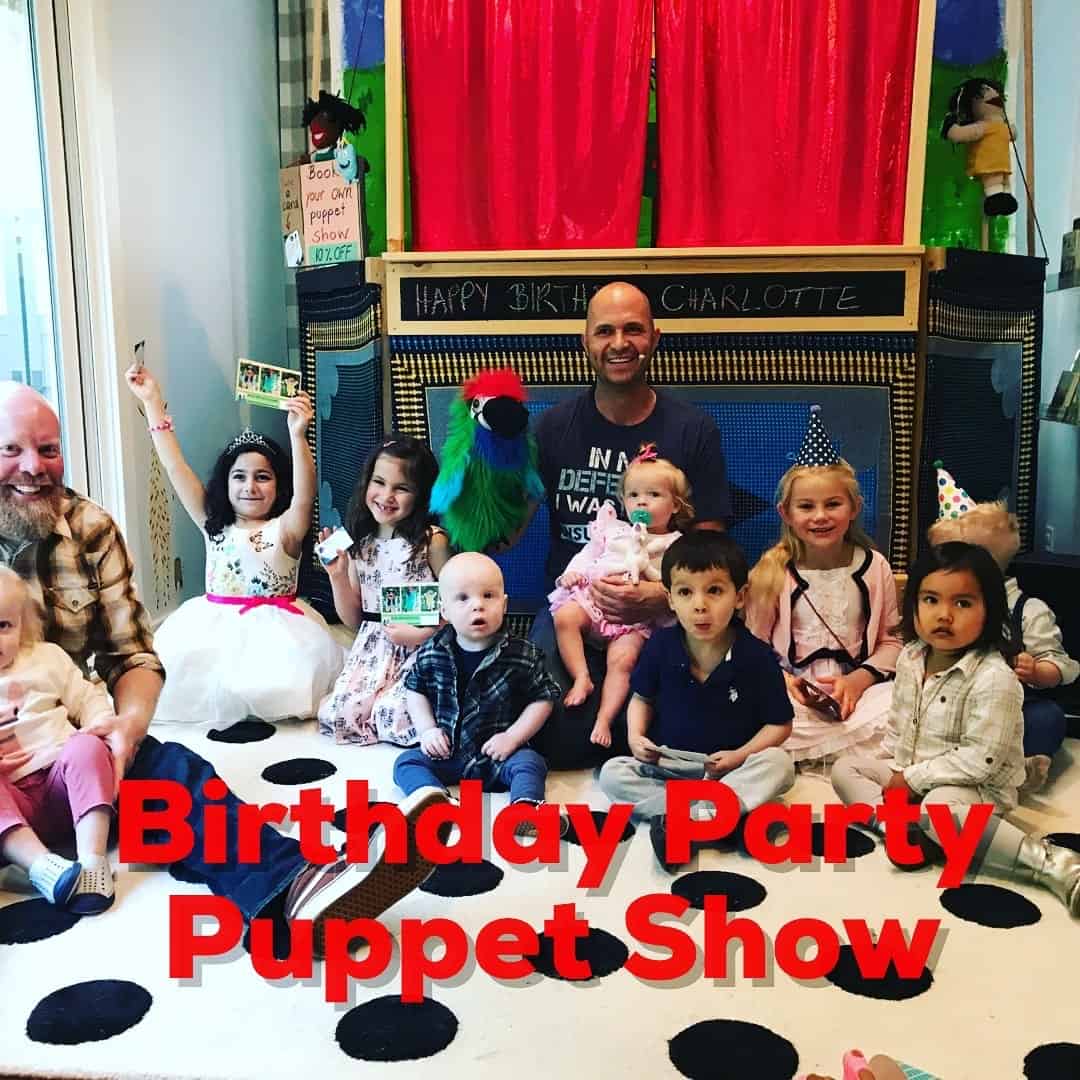 · Ideal stories
Puppet act is a show in which puppeteers tell stories according to the age group. Though these all are fairy tales, the characters of the stories look to be real because of their way of telling. They practice a lot of storytelling and also decorate the booth, so the background matches with the story you select.
· Learning through entertainment
Though all know once again it is necessary to inform that puppet shows are all about telling stories, the stories are not only for entertainment, besides amusement, but it also teaches the kiddos some significant etiquette that they need to maintain. It is a great reason for organizing the puppet show on the kid's birthday.
· Children can express themselves
Puppet shows also work for the confident and imagination power development of the children. It involves the kiddos in the show and allows them to express themselves. So, along with being an entertainment theme, the puppet show acts as a confidence booster. Thus, it also benefits the children for mind development.
Contact the team of experienced puppeteers
Ricky Roo & Friends Puppet Shows is a renowned name in this field. You can book them for your kid's birthday. But before you appoint them, you need to know all of their terms and conditions. On their website, you will get the information in detail for the birthday party. Well then, visit rickyrooandfriends.com and collect the info.